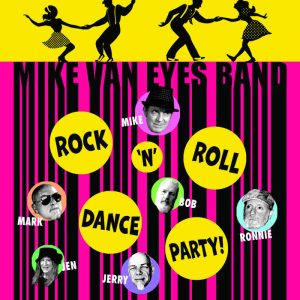 Our latest release – recorded in 2022 at Little Red Sounds with Felix Fung.
Instant dance party!
Mike has gathered some of his favourite musicians to create this portable rockin' party – Rockin' Ronnie Scott on guitars, Bob Beadine on bass, Mark Ibarra on the drums, Jerry Cook on sax and guest vocals from Jen Styles.